Like a South Gippsland barnyard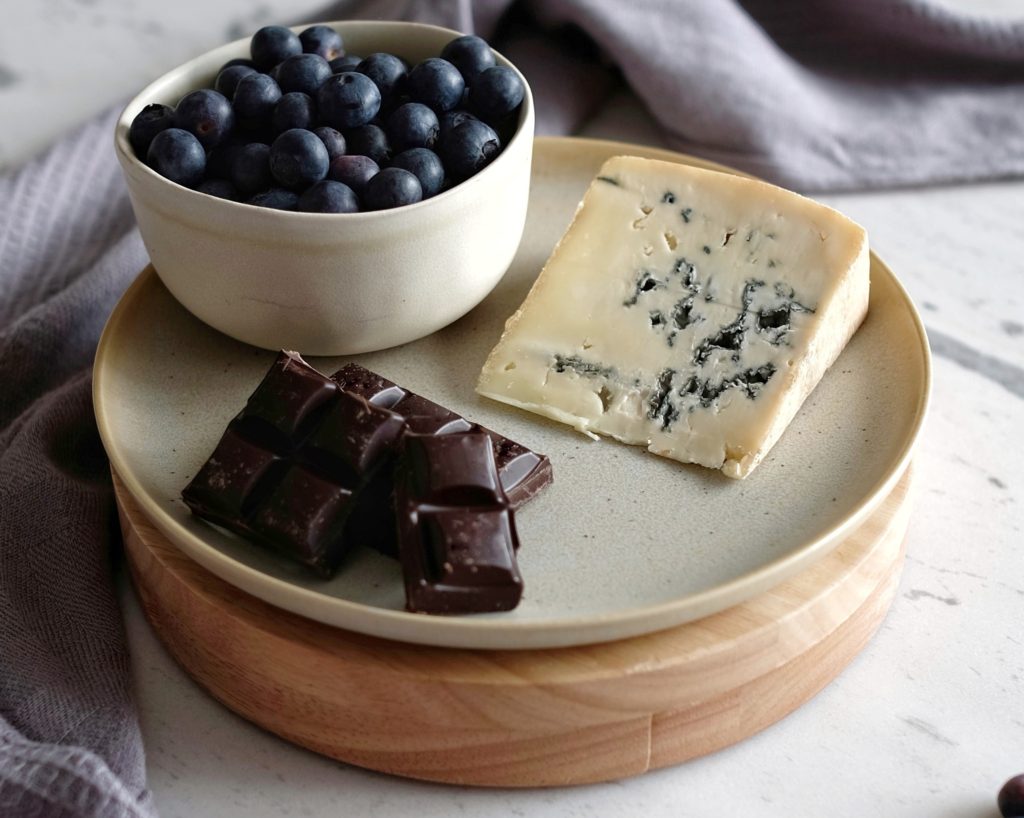 Amongst the rolling hills
Nestled amongst the rolling hills in the lush Moyarra Valley, lies the Brandon family farm. The farm is home to a small herd of 150 grass-fed sheep which are cared for and milked by Bronwyn and Burke Brandon.
Undoubtedly, the farm's ewes produce an exceptionally creamy autumn milk that is perfect for cheese making. As a matter of fact, Burke exclusively uses this seasonal milk to make their signature cheese, Venus Blue. 
Furthermore, he uses in-house cultures that have been sourced from the ewes' own raw milk and vegetarian rennet. As a result of this, Venus Blue is a celebration of the local South Gippsland terroir.
Afterwards, he loosely packs the resulting curds to create an open texture. This allows the mould to form beautiful blue pockets during maturation. Finally, the wheels spend a minimum of 5 months in the cellar before being released for sale from January to August.
Pockets of blue 
Venus Blue has a greyish-white natural rind wrapped around an off-white soft and creamy pâte that is mottled with pockets of blue.
Moreover, its robust aroma is reminiscent of fresh grass and barnyard. Despite its robust aroma, this blue cheese has a mild and savoury flavour with a very soft finish.
How to serve Venus Blue
Enjoy with blueberries, dark chocolate and a late harvest Pinot Gris.
Moreover, this multi-awarded cheese is the perfect blue for a cheese platter but can also be a spectacular addition to a salad or pasta.