There are few pleasures in life that stack up to spooning the soft, oozy insides out of a spruce bark wrapped cheese. And, Canada's Adoray is about as good as they get!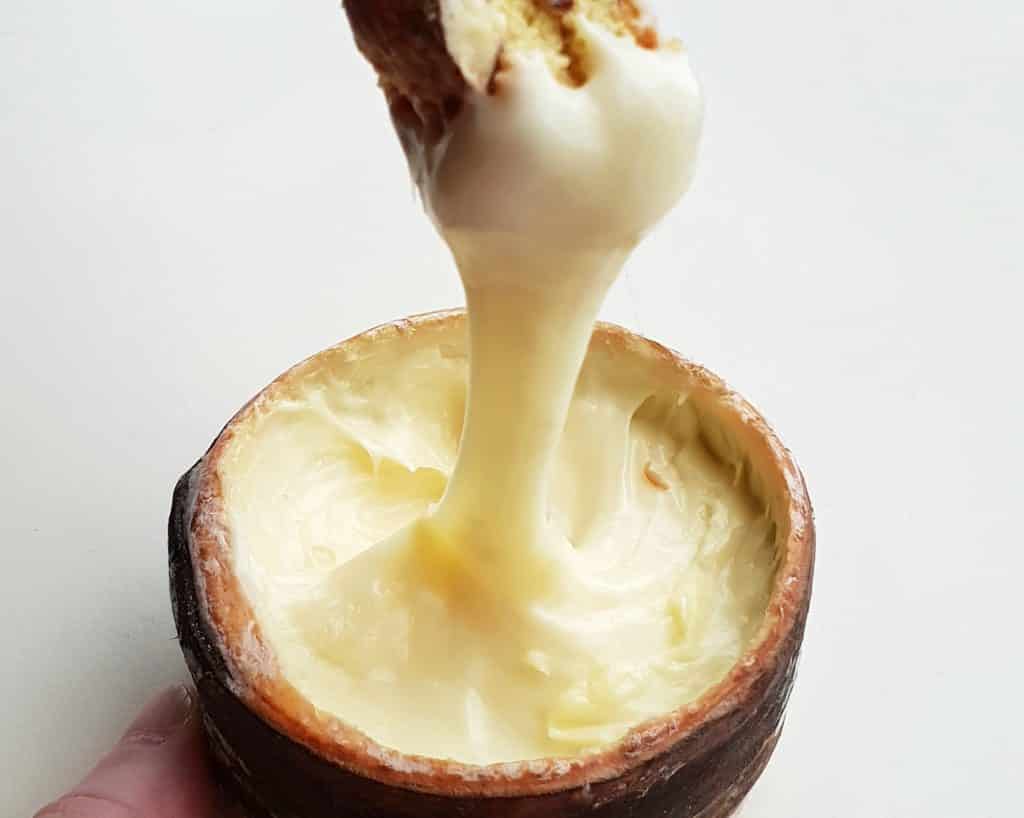 Established by Alain Boyer
Adoray is a surface-ripened soft washed rind cheese made by Fromagerie Montebello in Canada.
Initially, Alain Boyer established Fromagerie Montebello in the Outaouais region of Québec, Canada in 2011. Drawing from his vast cheesemaking experience, he started making artisanal cheeses using local milk.
Adoray is one of the more recent additions to their range. This cutesy small format cheese is made with pasteurised cow's milk and wrapped in spruce bark. Moreover, the bark allows the soft oozy centre to keep its shape. In addition to this, the spruce also implements a woody character to the cheese.
Matured for 21 days, it develops a light orange rind that is mottled with bloomy white mould. It smells like a damp forest floor and is buttery, spicy and meaty on the palate.
Indeed, the name Adoray is a tribute to head cheesemaker Alain Boyer's grandfather ADOrice and father RAYmond. Alain drew his inspiration for the cheese from the passion and dedication of the two men.
You will want to enjoy this masterpiece at or even beyond its "best before date". Leave it at room temperature for at least an hour and either enjoy with a spoon or spread on a warm crusty baguette.